The Villages Florida
Everything you need to know about life in The Villages
The Villages
74°
clear sky
humidity: 97%
wind: 3mph NE
H 75 • L 73
Welcome to The Villages
Homes on tree lined streets. Golf carts cruising by. Neighbors mingling in the town squares. Balmy nights at a concert. Sound too good to be true?…well it really is true ! Welcome to the Villages, called "Florida's Friendliest Retirement Hometown". From homes to healthcare, sports to shopping, recreation to restaurants, The Villages offers its residents an active adult lifestyle with numerous recreational options. The Villages is an amazing, vibrant over 55 active adult golf cart community located just 90 minutes North of Orlando in central Florida not far from Ocala. It is touted by many as America's best and most popular retirement community.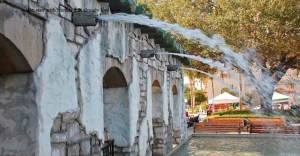 The concept of The Villages began back in the 1960's, when Michigan businessman Harold Schwartz saw an opportunity during one of Florida's land booms. The Florida grasslands were not only abundant but also a bargain for the times. Schwartz like other developers bought huge parcels of land with the hope of attracting Northern retirees to the lush Florida paradise.
His vision came to fruition when he and his partner Al Tarrson opened a trailer park, Orange Blossom Gardens, on the present site of The Villages. Schwartz eventually bought out his partner and brought in his son Gary Morse. Taking the lead from other successful retirement communities like Del Webb's Sun City, Schwartz and his son started adding amenities to the community like banks, shops and of course golf courses. Orange Blossom Gardens grew and grew until in 1992 it was renamed The Villages. The community continued to flourish and by the early 2000's the population was over 25,000 residents.
The rest, as they say, is history.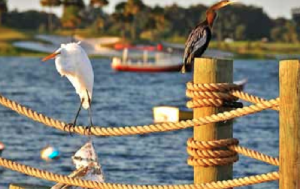 Today The Villages has a population of over 100,000 residents. It encompasses 3 counties, mainly Sumter but also parts of Lake and Marion Counties. It boasts 39 golf courses, 1800 clubs and activities, and 3 town squares. In 2012 Forbes Magazine ranked The Villages as the #1 fastest growing small town.* Taken directly from The Villages forum Talkofthevillages.com, read what the residents are saying about moving to and living in The Villages.
Best Way to See The Villages
There are several ways to evaluate whether you want to live in The Villages.
The Villages Lifestyle tour 3 -14 days. Stay close to a Towne Square, golf cart and bicycle offered by The Villages Developer. $125 -$150 a night
Stay in a local Hotel for similar fees, rent a golf cart or just drive around
Rent for a month or two and really get the feel of the community
Or, stay with friends that already live here
Shopping and Dining
There are hundreds of retail stores from arts and crafts to clothing, furniture and department stores. You can shop until you drop at chain stores like Bealls, Kohls, TJ Maxx, Edwin Watts Golf, Target and Walmart. Or just browse the many specialty shops including Turtle Bay Clothing, All Things Fine and Arden Fine Jewelry.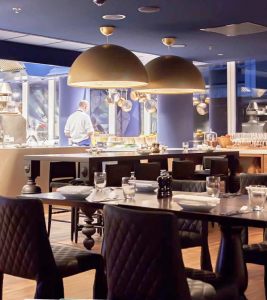 As for dining, the choices are endless. There are so many great restaurants that even the most seasoned diner will be hard pressed to make a choice ! Applebees, Beef O'Bradys, Bonefish Grill, Carrabas, Dennys, Johnny Rockets, Outback and Red Lobster are just a few of the restaurants. There are also excellent local restaurants serving everything from seafood and Italian to Mexican and Asian cuisine.
And let's not forget Happy Hour ! Sip a drink outside by the water at The Lighthouse Point Bar & Grille or stop by Margarita Republic Grill & Bar….the name says it all…. and they have karaoke, NTN trivia and billiards. For dinner, dancing, first rate entertainment and music, Katie Belle's Resident Club is the place to be ! It is a spectacular two-story western style club located in the Town Square. Rumor has it that even Lady Gaga performed here!!
Getting Around The Villages
Getting around The Villages is not easy as it's over 25 miles. Most Villagers own a golf cart as there are over 90 miles of golf cart paths which are fantastic! But, you can ask any Villager about trying to get around The Villages on the cart paths and the frustration it causes. It can become quite aggravating and confusing… just ask Glenn Beck who was down in The Villages, FL trying to drive around and you can see this comical YouTube video.

Too bad for Glenn Beck that THE VILLAGES GPS was not around at that time! Before this MUST APP to own Villagers would look at paper maps that were worthless and basically drive blind. All the answers to your prayers are solved with this handy little app that you can easily download to any Google Android or Apple IOS device (including phones and Tablets).
The app is a powerful GPS tool for navigating these roads, roundabouts and Golf Cart paths and is a MUST for all VILLAGERS especially if your coming to visit or going to be moving here.
Not only does it have full turn by turn voice direction of all the golf cart paths in The Villages but you can use it anywhere in the United States for your car on all streets!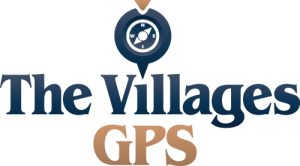 Now you will be able to enjoy longer rides and visit places you have never been before without the worry of becoming lost. This map app also gives all the town squares, championship and executive golf courses, recreation centers, neighborhood villages, etc.
The app also allows you to bookmark your favorite locations, search by address, show locations of interest such as parks, hotels, restaurants, shopping and schools. Street, Satellite, and Hybrid views are available. Many Villagers now have been able to increase travel distance by conserving golf cart battery with no wrong turns. You can download this handy little gadget app in your phones app store or simply visit: www.TheVillagesGPS.com.
Demographics
Population of The Villages is currently over 101,000 and expected to grow to 120,000+
Current number of rooftops is over 46,000 and rapidly approaching 56,000
New home sales continue at approximately 200 – 250 per month
Pre-owned Homes average 200 per month between REALTOR and Developer sales
There are roughly 78 different villages within The Villages and growing
Villages range in size from 100 homes to 1550 homes (Duval is the largest with 1550)
The Villages property area covers 32 square miles and is growing through recent small acquisitions
There are approximately 90 miles of golf cart paths
The Villages occupies parts of 3 counties in Florida (Lake, Sumter & Marion) with the majority of homes in Sumter County
The population of the Villages grows by approximately 4,500 annually
Currently there are 3 town squares (Lake Sumter Landing, Spanish Springs and Brownwood) where there is live entertainment every evening 5-9pm , dancing and Happy Hours
There are 10 commercial areas (Lake Sumter Landing, Spanish Springs, La Plaza Grande, Buffalo Ridge, Colony Plaza, Southern Trace, Spanish Plaines, Rolling Acres, Mulberry Grove, Brownwood Paddock Square, Pinellas Plaza, Antrim Dells Shopping Center (will be next to Brownwood Paddock Square and will be a 500,000 sq. ft)
ALL Businesses in The Villages are Golf Cart Accessible
There are five major grocery chains (Publix, Sweet Bay/Winn Dixie, Fresh Market, WalMart Chains) that are golf cart accessible.
Over 100+ dining choices (not including the 11 country clubs)
At build-out the population of The Villages will make it the 14th largest municipality in Florida
The Villages population is larger than 31 of the 67 counties in Florida
There are 3 dog parks in The Villages ( Paradise , Mulberry, & Brinson-Perry)
80% All homes must be occupied by at least one person who is 55 years of age or older.
Persons under the age of 19 years are not permitted to reside within The Villages but may visit for a maximum of 30 days per year unless an exemption is grant
3 subdivisions are designated as "family units" and are not subject to the under-19 restriction. These subdivisions adjoin the Villages but are not part of the Villages and do not pay for nor enjoy Recreation and Amenities within the Villages.
11 Country Clubs (7 with pools – however Arnold Palmer, Bonifay, Evans Prarie & Tierra Del Sol do not have pools)
20 Family Pools (Allows Guests and children)
31 Neighborhood Pools (residents only)
8 Sports Pools (residents only)
Recreation Map
There are over 1900 Social Clubs
Other Interesting Information
There are 5 water towers in The Villages
There are 1105 miles of water mains, 5427 miles of fresh water mains, 450 miles of wastewater
mains and 228 miles of irrigation water mains in The Villages as of 2011
There are 7645 manholes in The Villages
The Villages hospital started 8 years ago with 60 beds and now there are over 223 beds inThe Villages Health System and another planned expansion in the works.
The Villages has partnered with USF Health (University of South Florida). The USF Healthand The Villages partnership has brought free screenings and a lecture series to thousands of Villagers on critical medical issues and initiated The Villages Health Survey, which is about to become the world's definitive study on mature adults. www.thevillageshealth.com (The University of South Florida is the ninth largest university in the US and its medical university has the largest distributed residency program in the nation.) In 2013, The Villages initiated
a "Marcus Welby" type planned health care network featuring an innovative approach to integrated patient care.
The Villages has seven fire stations with the seventh fire station currently under construction in the Brownwood area
The Villages Public Safety Department has 83 employees, about 70% are trained medics and 30% are trained EMT's. Average response time is less than 4 minutes.
The survival rate for sudden cardiac arrest in The Villages Fl last year was 44% – about 7 times the national average of only 6%. Contributing to this high survival rate are the many Villagers taking CPR training – over 2000 last year and over 7000 in the last five years; and neighborhood CPR/AED Programs – currently 44 with 8 more in training.
10,230 calls were made by the Public Safety Department in The Villages last year – about 1% were for fires (flames), 10% were service calls, 9% were false alarms, and 80% were medical/ rescue calls.
Falls involving injury account for about 20% of the rescue calls made by the Villages Public Safety Department many are preventable. An excellent brochure on preventing falls is available by the PSD on the District Government website.
The Villages is home to a 99,000 sq. foot VA Outpatient Clinic
The Villages hospital has a comprehensive standalone cancer center Moffitt Cancer Center
Last year The Villages added $30 million dollars to the Sumter County tax base
Ten of the 13 Community Development Districts (CDD's) cover the various areas of TheVillages where residents own homes, and provide and maintain the roads and transportation paths, storm water systems and structures, underground utilities, curbs and gutters, and street lights.
The majority of The Villages is developed and maintained using 10 residential Community Development Districts
The remaining three commercial CDD's are: Village Center Community Development District -(VCCDD) Sumter Landing Community Development District, and Brownwood Community Development District.
There are also two voluntary homeowners associations in The Villages: The Property Owners Association (POA) and The Villages Homeowners Association (VHA) with over 25,000 members.
The Villages has its own radio station WVLG 640 AM
The Villages also has its own television station VNN channel 2, available to Comcast TVsubscribers only
The Daily Sun is The Villages newspaper
Over 12,000 people work in The Villages, or for businesses in the thriving community
93% of students at The Villages Charter School advance to higher education
The Villages Charter School is an A rated High School with 99% of students graduating
The Villages Charter School has over 2100 students per year and it's growing fast with a newEarly Childhood Center
The Villages Charter School has been an A rated High School for the last 5 years
The Villages operates its own Lifelong Learning College for residents.
The Lifelong Learning College has on average 500 courses each semester
The Lifelong Learning College has about 18,000 residents attend around 25,000 sessionseach year.
The Villages adds 30 million dollars to Sumter County 's tax base
The Villages is planned to be home to 2.7 million square feet of commercial buildings andretail tenants
The Villages is the safest single site development in the country with the lowest crime rate
Approximately 150,000 people travel through the community each day along its busiestcorridor US441/27
There are 2321 residential streets in The Villages