Golf
Hitting the links in The Villages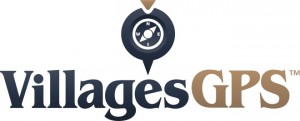 Getting around The Villages with ninety plus miles of golf cart paths to follow and navigate with no signs or directions can be difficult.  
Until now!!
A fantastic new GPS app dedicated to helping get you around is available for Apple and Android devices.
Golf
If you like golf then you will love living in The Villages. There are 11 immaculately kept championship golf courses, 30 executive courses and 4 practice facilities in The Villages. Lifetime country club memberships to the championship courses are included for Village residents and walking the executive courses is free!
Interesting Facts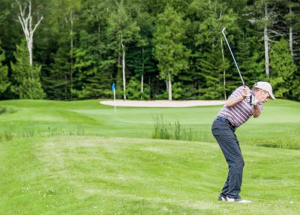 There are 147,896 yards (85 miles) of golf available in The Villages (from back tees) Championship Golf Holes total 52 miles and Executive Course holes total 31.2 miles
Cane Gardens ' Allamanda/Jacaranda (3606/3583 yards) from the back tees is nine yards longer than Palmer Legends' Cherry Hill/Laurel Valley (3541/3639 yards)
With 11 Championship and 32 Executive Golf Courses The Villages exceeds the second largest golf facility in the world, Mission Hills in China , which as 216 holes.
316 golfers shot their age in 2011
Total shoot-your-age rounds in The Villages 1500
There were 1,832 holes-in-one in The Villages in 2011, and 2 albatross
In 2011 a total of 55,663 Villagers played one or more rounds of golf for a total of 2,546,611 rounds of golf.
The approximate miles driven in golf carts for this many rounds of golf on The Villages golf courses total 6,330,365 miles. That's a distance equivalent to driving around the world at the Equator 254 times.
About one-third of Villages residents are regular golfers
Playing 36 holes per day, a Villager could play 16 straight days of golf in The Villages without repeating a hole
Golf Management Systems statistically estimates that golf balls lost in 2011 total approximately 5,810,493 (WOW!)
There were 717,124 championship rounds of golf played in The Villages
Average rounds of golf were 57,370 per course which is almost twice the nationwide average
There were 1,829,340 executive golf rounds played in The Villages
9 hole golf courses averaged 59,192 rounds of golf
Executive golf rounds played in The Villages were 3.5 times the national average