Recreation and Clubs
Many different activities to explore within The Villages
Recreation & Clubs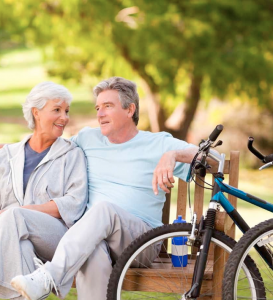 If you are not a golfer there are hundreds of other activities from which to choose. There are over 100 recreation centers in the community run by The Villages Recreation Department. Activities include tennis, horseshoes, cornhole toss, platform tennis, archery, air gun range, volleyball, croquet, shuffleboard, bocce, basketball, swimming, fishing and of course pickleball. If you do not know about pickleball, you will when you move to The Villages. Pickleball is a time honored tradition in The Villages. With over 100 pickleball courts, the Villagers can play year-round, attend clinics and participate in tournaments. In addition to these activities, there are over 2,500 organized clubs to join in The Villages. These include bird watching, card playing, archery, Kiwanis, computers, billiards and a wine club to name just a few.
Clubs and Organizations
Everybody's interests are different. What is your choice of a club you would like to join? Chances are you will find it in The Villages. The list goes on and on. The Villages District Government publishes a list of them. The list is 134 pages long, starting with the 2012 Discussion Group and ending with Yoga, with CIA Retirees and a lot of Mah Jongg in between.
Since the government list is so long and so hard to find what you want…  there is nothing better than a dedicated website for all these Activities and Clubs with easy search functions.  Here is a direct link to that website, thank me later…   The Villages Florida Activities Directory
Do you know the number one resident's group and website for The Villages, Florida?  The TalkofTheVillages.com, of course.  Basically all Villagers have been on this particular site one time or another as it has everything you need.  In 2018 registered users surpassed 80,000 with monthly visitors exceeding over 100,000. On the third Friday of the month, many meet for lunch. They always talk about it in advance on the forum.
Interesting Facts
There are currently 133 men's softball teams, 15 ladies teams, and 68 co-ed teams competing in 17 leagues over three seasons.
The Villages has 216 softball teams (2,592 players) playing 170 games per week and approximately 2,296 games for the Winter season which is the busiest.
On an average week, nearly 11,000 Villagers use the 11 softball diamonds located throughout the community.
Softball is continuing to grow in the Villages, and an additional field with four fields is planned to open in fall 2019 in the newest part of the Villages community south of State Road 44.
The two largest recreation events in The Villages each year are Camp Villages with over 7000 Villagers and grandchildren participating (watch for information this month about events starting this summer), and the Senior Games, just completed, where Villagers competed in multiple events in sixteen different sports ranging from Bocce to Basketball, Archery to Volleyball.
1,417 athletes participated in one or more events in this year 's Senior Games in The Villages, totaling 2,796 entries in all 16 sports.
The sport with the most participants in this year 's Senior Games was pickle ball with 433 athletes, edging out the second place sport which was swimming with 426 athletes.
Six Senior Games sports do not involve a ball – archery, badminton, horseshoes, shuffleboard, swimming, and track (excluding field events).
Last year, pickleball participation grew by 12.3 percent, and continues to grow.
More than 100 tennis courts
Over 100 pickle ball courts
Two sand Volley Ball Court
Two sets of platform Tennis Courts (12 total courts) – the only platform tennis courts in FL.
The Villages has its own Polo stadium with 2 fields and Polo leagues (*Developer owned, not a resident amenity).
2 First Class Bowling Alley facilities with another rumored to be built south of Brownwood. Bowling is said to be the most popular activity in the Villages!!! There are more than 80 leagues in the Villages with varying experience levels. (note: these are commercial businesses and not part of the resident amenities).
The Villages
72°
mist
humidity: 98%
wind: 6mph SSW
H 72 • L 71